Dephosphorization pump
Dephosphorization pump-metallurgical phosphorus removal pump provided by ccsc technology is a kind of reciprocating pumps(reciprocating plunger pump)with three plunger or five plunger, also named as triplex plunger pump and quintuple pump/quinary plunger pumps.
It is usually driven by electric motor or diesel engine and especially designed for pumping the liquid high pressure water.
Typical applications includes that dephosphorization operation-metallurgical phosphorus removal for Steel Works in Steel rolling production line, steel pipe, steel plate
Pumping the high pressure water to remove the roll scale, mill scale.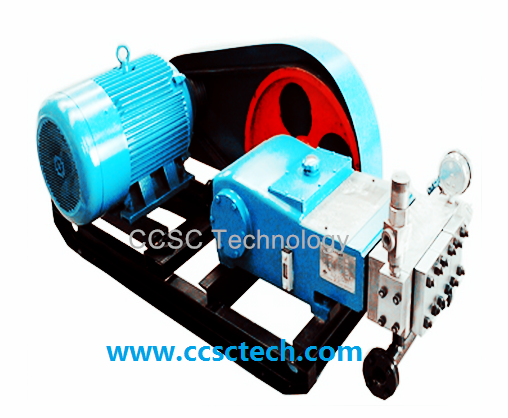 Technical parameters
●Fluid media: High pressure water
●move mode: Skid mounted, fixed type, mobile type
●output pressure:8-35 Mpa
●theoretical flow rate:5-80 m³/h
●Driving mode: Electric Motor, diesel engine
●customizable according user's requirements
Features
●high pressure, low vibration low noise
●steady flow and pressure
●flexible control, easy operation
●high security, fast and efficient
●high efficiency ,small volume
Applications:
●dephosphorization operation& Metallurgical phosphorus removal
●removal of the roll scale, mill scale.