API 6A Ball valve
API 6A Ball valve is the very important valve on wellhead oilfields and it is usually installed on the wellhead ball valve pipeline, wellhead ball valve choke manifolds, wellhead ball valve pressure vessels, ball valve wellhead Christmas tree etc.
Usually our api 6a ball valve design featured with side entry trunnion mounted ball valve, top entry trunnion mounted ball valve, floating ball valve,soft seated,metal to metal seat,high temperature service,low temperature service,double block and bleed,buried installation etc.
API 6A ball valve is a kind of trunnion ball valve or floating ball valve designed as per API 6A and ISO 10423 standard.
The operation methods can be chosen as hand wheel operation, hydraulic operation and electric actuator.
Size range of our api 6a ball valve are available from 1-13/16" to 21-1/4 inch. Pressure rating from 2000 psi to 20000psi, both soft seated and metal seated as optional. Body structure can be designed with two-piece or three piece split body. Working fluid can be shut off by rotating the inside ball 90 degree.
All CCSC Technology API 6A ball valves are easy to operate and maintain.
We CCSC are dedicated to improving efficiency and safety in field operations, all kinds of api 6a ball valves can be designed and manufactured according to user's requirements.
Features
●Two or three bolted forged pieces split body
●Soft or metal seated with Hardfacing on ball and seats
●Size range from 1-13/16" to 21-1/4 inch.
●Pressure rating from 2000 psi to 20000psi
●Compliance with API 6A inspection and testing
●Fire safe and fire tested as per API 6FA/ 607
●Side entry or top entry body, soft seat or metal seat
●High temperature or low temperature
●Double block and bleed
Application
●Wellhead and Christmas tree
●Wellhead manifold system
●Wellhead pipeline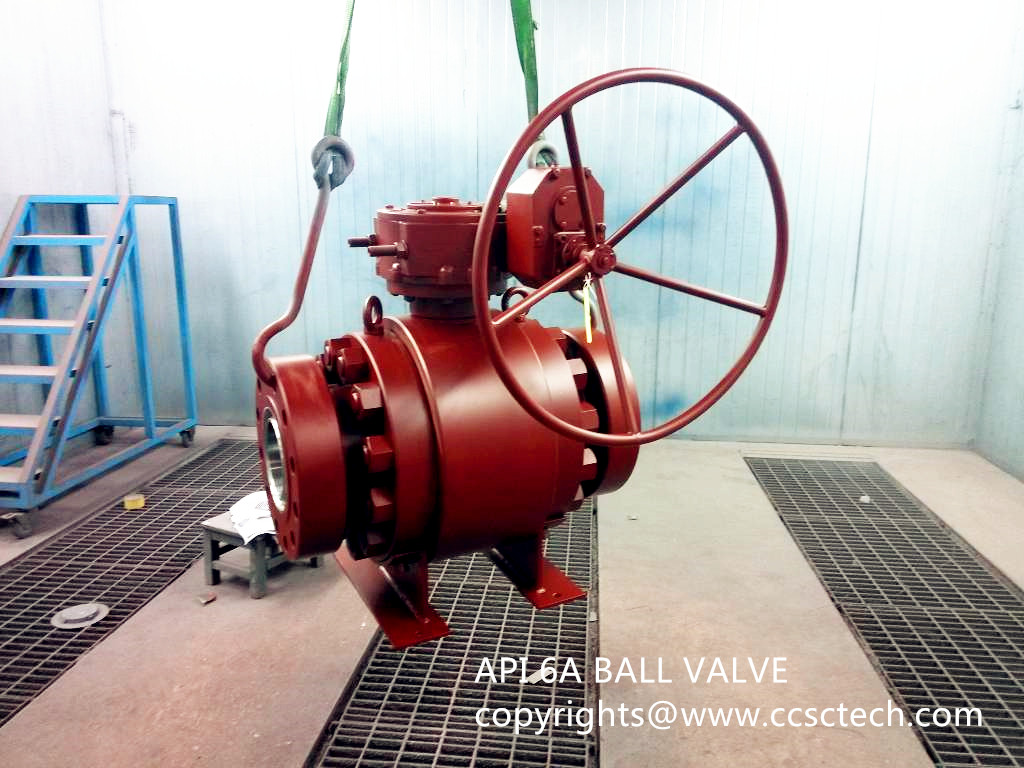 ​