Pipeline flange solution
Flanges provided by CCSC is a kind of part which are widely used in oil and gas industry, flanges can be used both onshore and offshore or subsea application. Flanges are a common method of connecting pipes, valves, pumps and other equipment to form a piping and manifolds system. It also provides easy access for cleaning, inspection or modification. Typical applications includes pipeline manifolds system, oil pipelines, crude oil and natural gas pipelines, mud pipelines and water pipelines, choke manifolds, onshore drilling and production, offshore or subsea drilling and production flange etc.
There are many kind of flanges according to different usage. Such as Pipe flanges, blind flanges, weld neck flanges,api6a flanges,asme flanges, union flanges, cross over flanges, duplex stainless steel flanges, duplex flanges,ansi flanges, slip on flanges, socket weld flanges, thread flanges, companion flanges, lap joint flanges, loose flanges, swivel flanges, swivel ring flanges, target flanges, orifice flanges, double studded adapter flanges, wellhead flange,subsea flange,etc.
We CCSC dedicate to total flanges solution for our clients, our flanges can meet and exceed the industry's requirements in severe working condition, low or high temperature and related working pressures. The high strength of forged bodies make our flange most reliable and long lasting.
All CCSC flanges are made in compliance with international standards such as API spec.6A, API 17D,API 6A,ANSI and ASME etc.
We CCSC technology are dedicated to improve efficiency and safety in field operations, all kinds of flanges can be designed and manufactured according to user's requirements.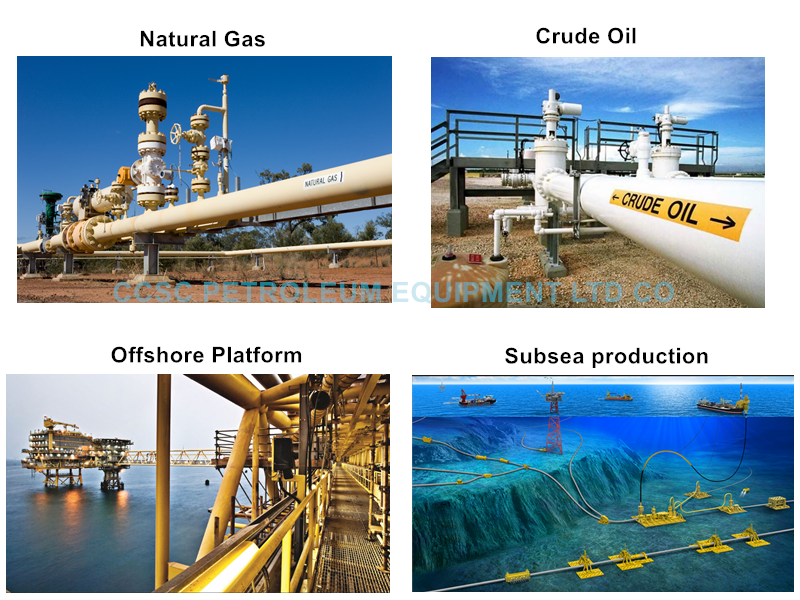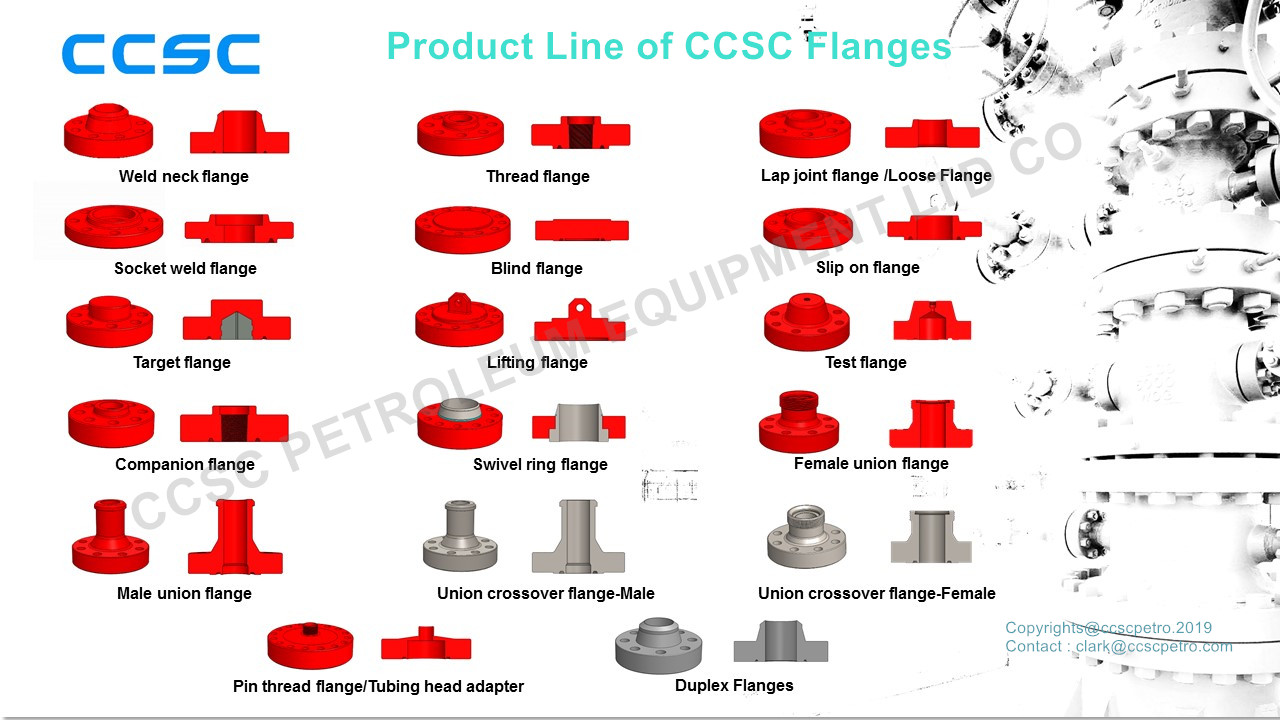 Features
●Connection Type: RTJ Flange,RF Flange,Weco Hammer union, box female or pin male NPT LP,Buttweld
●Material: AISI 4130, AISI 4140,304SS,316SS, 410SS, Inconel 718, Inconel 625, ANSI UNS Duplex steel :F51(S31803) , F52(S32900), F53(S32750), F60(S32205), F68(S32304)
●Nominal size: 1 inch to 30 inch
●Design Standard: API 6A,ANSI B16.5 ,ASME B16.5,API 17D
Application in oil and gas industry
● Oilfield manifold system, ●Crude oil and natural gas Pipeline
● Onshore drilling & production ●Offshore drilling & production
● Subsea pipeline application ●Oil and gas processing plant
Guidelines for procurement: Client's inquiry should include belows information
Flange structure, Flange standard, Working pressure,
Connection size, Nominal size, Material requirement
Quantity
All rights reserved,copyrights@ccscpetro.2019 Contact: clark@ccscpetro.com