Rotary Disc Choke Valve
Rotary Disc Choke Valve is a kind of Disk Type Choke Valve, it is often used in onshore during under balanced drilling, well testing and well cleanup operations. It is designed and manufactured in accordance with API 6A standard. They are specifically made to seal, control and monitor oil and gas wells.and control high pressure gas kicks and various fluid flows during drilling operations but can be used in a variety of applications.
The rotating disc principle consists of two tungsten carbide circular discs, each with one eccentric orifice. One of the discs is fixed in the valve body, the other being rotated either by manual operation or by actuator to vary or close off the aperture.
CCSC's Disk Type Choke Valve has many sizes and pressure ratings used for drilling applications. they are mainly hydraulic operated or manual operated,They can meet all kinds of working conditions and performance requirements.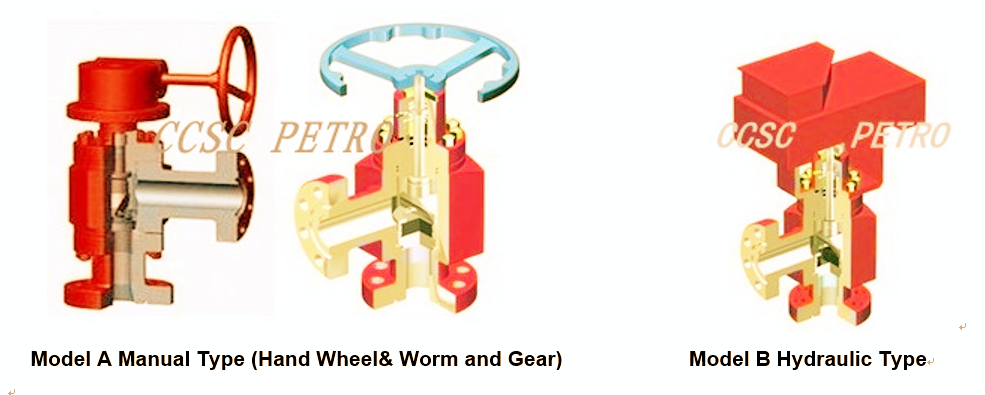 ​
Features
●Body and side door are made of alloy steel
●Choke-plate design. Heavy-duty, diamond-lapped tungsten-carbide plates
●Tungsten-carbide wear sleeves
●Regulate the flow quite accurately
●Versatile for onshore and offshore applications
●Long life for service
●Good resistance to erosion and corrosion and high durability. and can fit to bad working condition.
Technical parameter
●Side Outlet Connection Type:Flanged,Studded ,Weco Union
●Working Pressure: 2000-20000 PSI
●Bore Size: 2 1/16-5 1/8 inch
●Sour Service Models to NACR MR-01-75