Companion flange
Companion flange is a kind of female thread flange which is widely used for pipe line connection in wellhead Christmas tree and manifolds system.
A companion flange usually has a female box thread inside the body to match up to a pipe thread. Standard material options are ASTM 4130 alloy and ASTM 410 stainless steel. Other materials available upon request.
We CCSC technology dedicate to total companion flanges solution for our clients, our companion flanges can meet and exceed the industry's requirements in severe working condition, low or high temperature and related working pressures. The high strength of forged bodies make our thread flange most reliable and long lasting.
Our companion flanges are made in compliance with international standards such as API spec.6A, ANSI B16.5 and ASME B16.5 etc.
Typically application include wellhead companion flange, oilfield choke manifold system, crude oil and natural gas pipeline, onshore drilling & production lines, offshore drilling & production lines, subsea pipeline application ,oil and gas processing plant, wellhead and Christmas tree etc.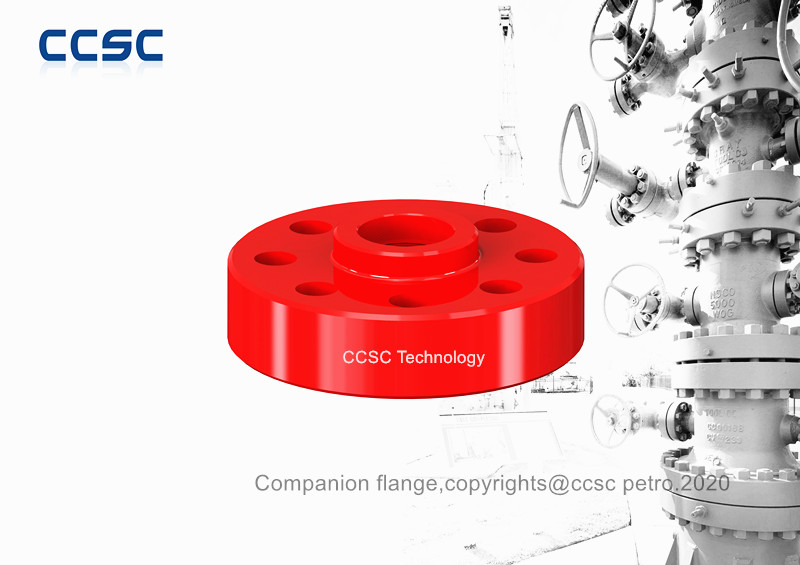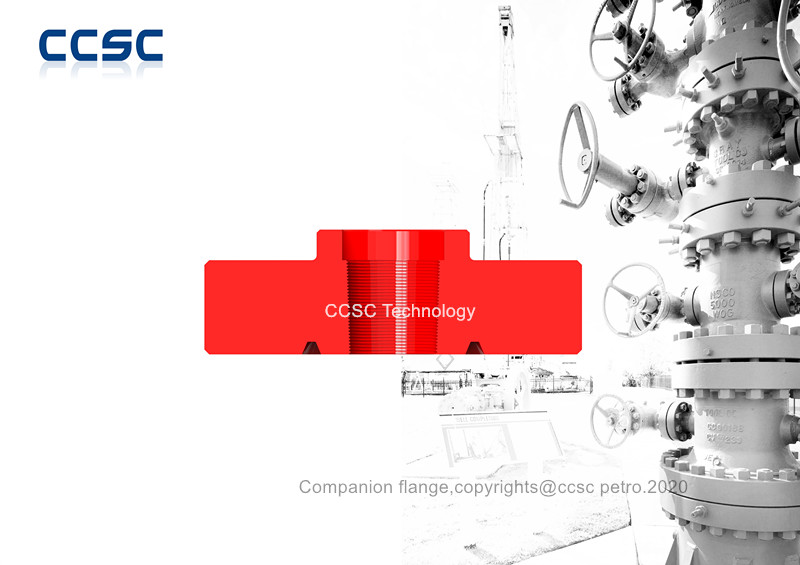 ​
Features
●Connection Type: RTJ Flange,RF Flange,box female thread end(NPT ,LP,EUE,NUE,BTC,IF)
●Material: A105,1020,1045,AISI 4130, AISI 4140,ASTM 304SS,ASTM 316SS, ASTM 410SS, Inconel 718,
Inconel 625,
ANSI UNS Duplex steel :F51(S31803) , F52(S32900), F53(S32750), F60(S32205), F68(S32304)
●Nominal size: 1 inch to 30 inch
●Design Standard: API 6A,ANSI B16.5 ,ASME B16.5,API 17D
Application in oil and gas industry
● Oilfield manifold system, ●Crude oil and natural gas Pipeline
● Onshore drilling & production ●Offshore drilling & production
● Subsea pipeline application ●Oil and gas processing plant
Guidelines for procurement: Client's inquiry should include belows information before purchasing
1, Flange connection : RF or RTJ ,box thread size
2, Flange standard: API 6A, ANSI/ASME B16.5,API 17D
3,Working pressure: ASME Class 150 to Class 2500 , API 6A 2000PSI to 20000 PSI
4,Nominal size: 1 inch to 30 inch ,1-13/16" to 30"
5,Material requirement :
Carbon steel (A105,AISI1010,AISI1020,AISI 1045)
Alloy steel (AISI 4130,4135,4140)
Stainless steel (ASTM 304SS,316SS,410SS)
Duplex stainless steel (F51/UNS S31803,F52/UNS S32900 ,F53/UNS S32750, F55/UNS S32760,
F60/UNS S32205, F61/UNS S32505)
Inconel alloy: Inconel600,Inconel 601, Inconel 617,Inconel625,Inconel 690,Inconel718,
Inconel X-750)。
6,Quantity
All rights reserved,copyrights@ccscpetro.2019 Contact person: clark@ccscpetro.com