Polymer injection pump
Polymer injection pump is a kind of reciprocating pumps(reciprocating plunger pump)with three plunger or five plunger, also named as triplex plunger pump and quintuple pump/quinary plunger pumps.
It is usually driven by electric motor or diesel engine and especially designed for pumping the polymer, oil water emulsion, Chemical Processing Fluids, etc.
Typical applications includes that inject the liquid polymer in oilfield.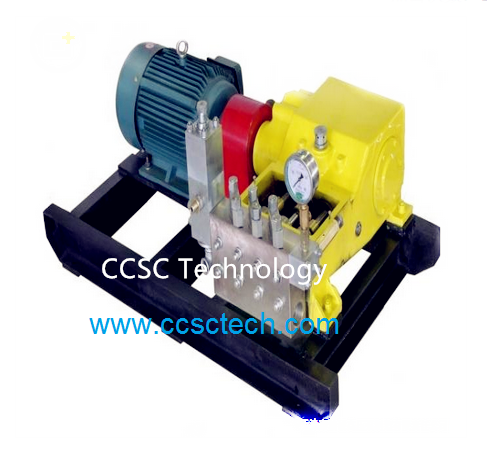 ​
Technical parameters
●Fluid media: Polymer, oil water emulsion
●move mode: Skid mounted, fixed type, mobile type
●output pressure:2-150 Mpa
●theoretical flow rate: 0.5-30 m³/h
●Driving mode: Electric Motor, diesel engine
●customizable according user's requirements
Features
●high pressure, low vibration low noise
●steady flow and pressure
●flexible control, easy operation
●high security, fast and efficient
●high efficiency ,small volume
Applications:
●Polymer, oil water emulsion