Target flange
Target flange is widely used for pipe line manifold application in oil and gas industry.
It is a special configuration of blind flange with lead used downstream and facing upstream to cushion and reduce the erosive effect of high velocity abrasive fluid. Usually a target flange has a counter bore filled with lead.
Our target flanges are made in compliance with international standards such as API spec.6A, ANSI B16.5 and ASME B16.5 etc.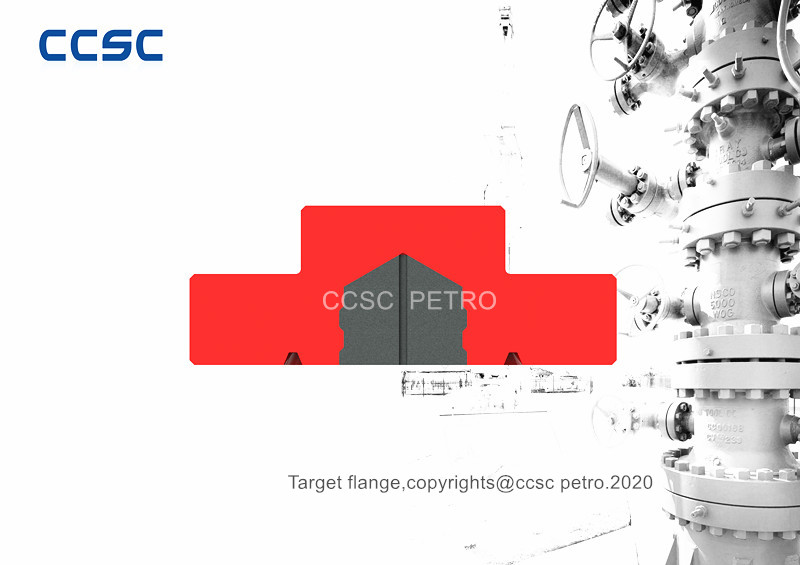 Oilfield operators often specify target flanges on outlets opposite the inlets from chokes on manifold buffer chambers, The lead filling the cavity ( counter bore ) of a target flange has a characteristic resistance to the cutting force of high velocity abrasive fluid that may pass through a manifold system during a well control event.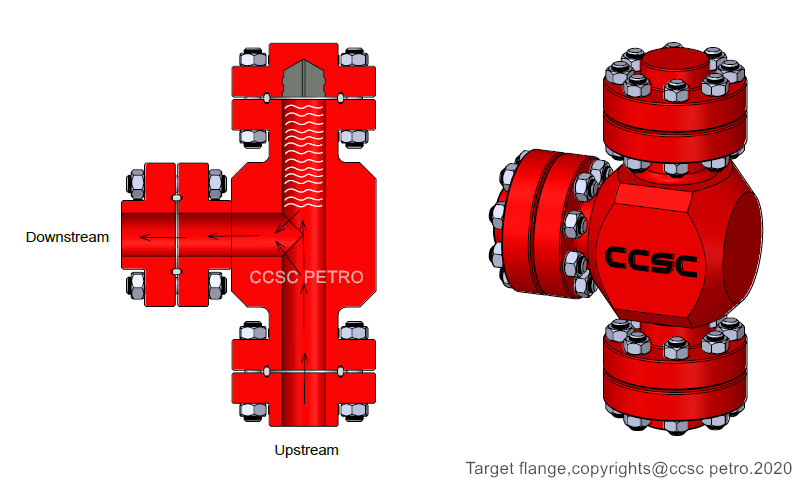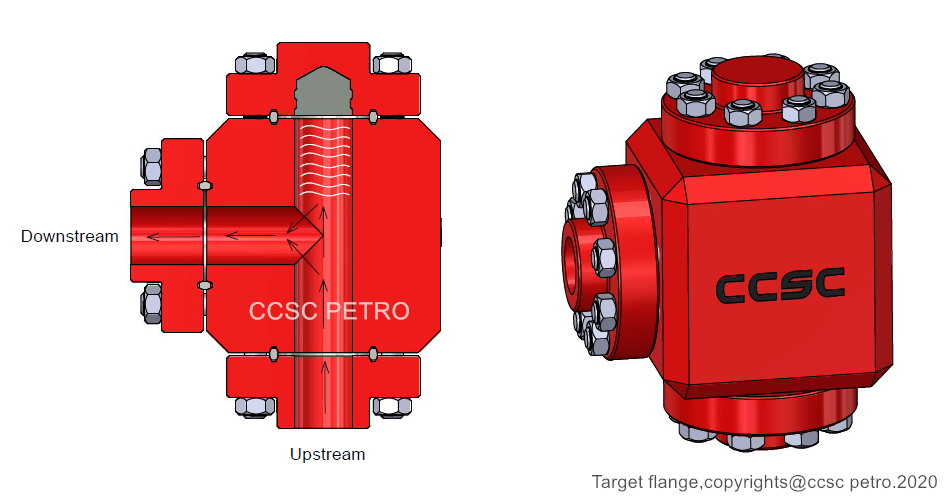 Features
●Connection Type: RTJ or RF blind flange
●Material: AISI 4130, AISI 4140,ASTM 304SS,ASTM 316SS, ASTM 410SS, Inconel 718, Inconel 625,
ANSI UNS Duplex steel :F51(S31803) , F52(S32900), F53(S32750), F60(S32205), F68(S32304)
●Nominal size: 1 inch to 30 inch
●Design Standard: API 6A,ANSI B16.5
Application in oil and gas industry
● Oilfield manifold system, ●Crude oil and natural gas Pipeline
● Onshore drilling & production ●Offshore drilling & production
● Subsea pipeline application ●Oil and gas processing plant
● Welltesting,flow back operation,fracturing
Guidelines for procurement: Client's inquiry should include belows information before purchasing
1, Flange connection : RF or RTJ
2, Flange standard: API 6A, ANSI/ASME B16.5
3,Working pressure: ASME Class 150 to Class 2500 , API 6A 2000PSI to 20000 PSI
4,Nominal size: 1 inch to 30 inch ,1-13/16" to 30"
5,Material requirement :
Carbon steel (A105,AISI1010,AISI1020,AISI 1045)
Alloy steel (AISI 4130,4135,4140)
Stainless steel (ASTM 304SS,316SS,410SS)
Duplex stainless steel (F51/UNS S31803,F52/UNS S32900 ,F53/UNS S32750, F55/UNS S32760,
F60/UNS S32205, F61/UNS S32505)
Inconel alloy: Inconel600,Inconel 601, Inconel 617,Inconel625,Inconel 690,Inconel718,
Inconel X-750)。
6,Quantity
All rights reserved,copyrights@ccscpetro.2020 Contact: clark@ccscpetro.com