H2 positive choke valves-Fixed choke valves
H2 POSITIVE CHOKE VALVES-H2 FIXED choke valve are often used in the oilfield when drilling,testing,production, our POSITIVE CHOKE VALVE-H2 TYPE CHOKE VALVES are designed and manufactured in accordance with API 6A and API 16C standard and improved from Cameron H2 series adjustable choke valves. They are easy for operation and simple to maintain.
Our POSITIVE CHOKE VALVES have many sizes and pressure ratings used for oil field application,choke bean size within body are from 2/64 inch to 128/64 inch, increment with 2/64 inch or 4/64 inch.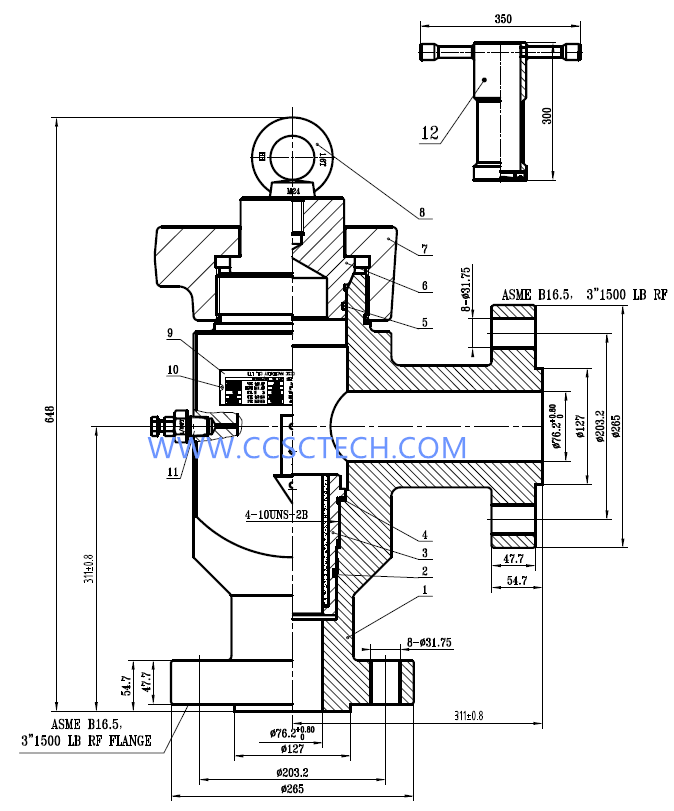 ​
Application:
♦ Oil and Gas lines ♦ Abrasive Drilling Mud
♦ Wellheads ♦ Crude Oil and Sour Gas, Mud.
♦ Manifolds and Pipelines ♦ Water Flood Lines
♦ Well Treating Chemicals ♦ Drilling Chemicals
Features
♦Manufactured and tested in accordance with API 6A
♦Carbide alloy is embedded into stem needle of valve, seat.
♦Flow adjustment is indicated on a measuring scale
♦composite rubber-plastic stem lip packing reduces operating torque
♦tungsten carbide and ceramic choke bean are all available
♦choke bean size: from 2/64 inch to 128/64 inch, increment with 2/64 inch or 4/64 inch
Technical Parameter
♦Medium: oil and gas accompanied with sour gas or / and sand
♦Working Pressure: 2000-20000 PSI
♦Nominal Size:2-4 inch
♦Sour Service Models to NACR MR-01-75
♦End connection: Flange , union, thread