Well Testing Pup Joint to Thailand
29 Jun 2022
Pup joint & flow line pipe is the most important equipment in oil gas industry and it is widely used for oil gas drilling, production, cementing, well testing, fracturing, water injection etc. Typical installation include wellhead Christmas tree, choke manifold, wellhead oil gas pipeline, sand filter, sand catcher etc.Our pup joints are usually designed according to API6a standard, and absorb the technology of FMC Technip, Anson, NOV, SPM,etc .
Recently we have just completed a batch of api 6a weco hammer union pup joint flow line pipe for our customers in Thailand. The model size include 2"Fig1502 10000PSI,3"Fig206 2000psi,4"Fig206 2000psi, all end connection are interchangeable with FMC technology weco hammer union connection.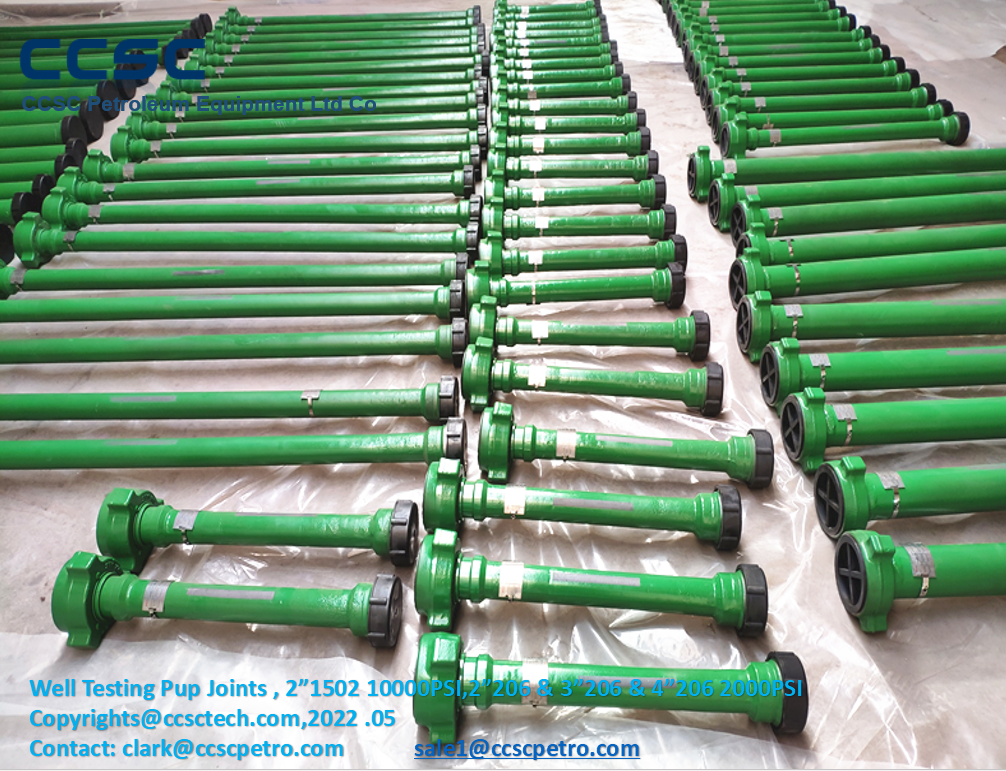 This time, our weco hammer union pup joint will be used for well testing application in Thailand. End users include Thailand PTT and Chevron.
We are very good at weco hammer union pup joint, our pup joints have been sold to major oil companies and service companies all over the world, such as BP, Shell, Halliburton, Schlumberger, Weatherford, CNPC, CNOOC, Sinopec, GE, etc.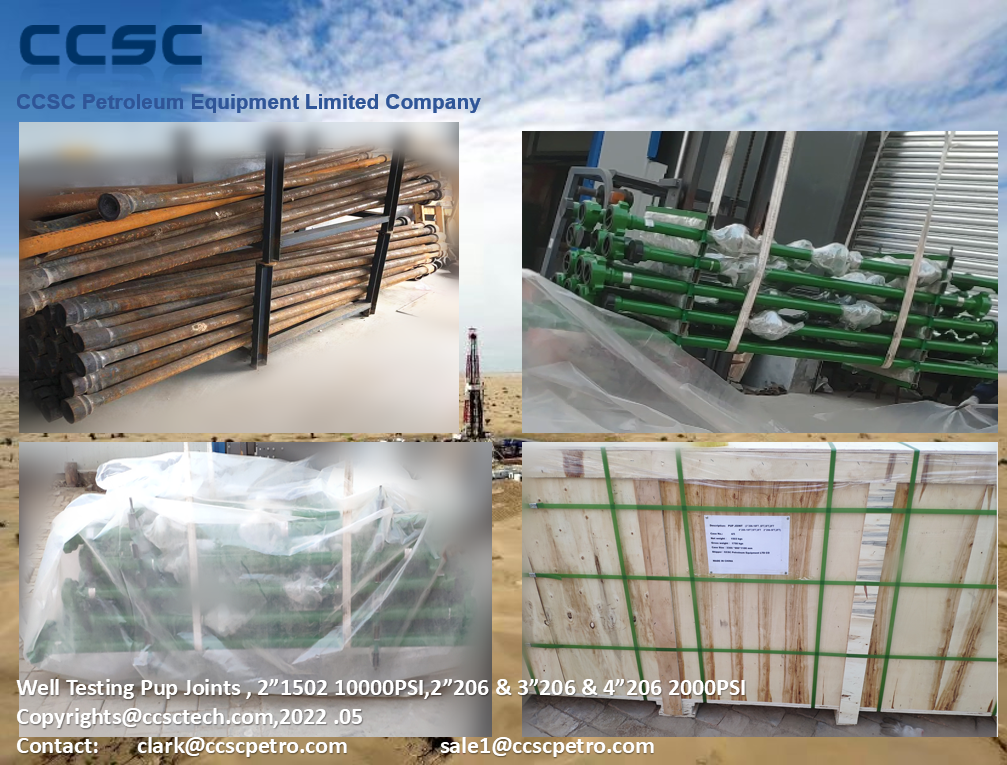 ​
We have many specifications and models available as optional, all weco hammer union pup joint can also be customized according to customer requirements.
Our CCSC technology team is full of enthusiasm and looks forward to your inquiry.
All Rights Reserved, Copyrights@ccscpetro.2022.06 Email: clark@ccscpetro.com sale1@ccscpetro.com
Poster: Clark Guo, CCSC Petroleum Equipment Limited Company, Shanghai, China, 2022.06
Wechat & WhatsApp: +86 13764749879 Email: clark@ccscpetro.com
Keywords: well testing pup joints, ,api6a pup joint, wellhead pup joints, fracturing flowline treating iron, well test pup joint, production pup joints, weco hammer union pup joints,MPD flowline pup joints, acidizing pup joints flowline pipe, sand filter pup joints, wellhead Christmas tree pup joints, onshore offshore pup joints flowline pipe, subsea pup joints , flowback pup joints, cementing pup joints. Sand catcher pup joints, sand cyclone pup joints.weco hammer union flow line pipe.well testing flowline treating iron.