Sucker Rod Bop Forging For America
16 Apr 2022
Sucker rod bop (blowout preventer) is a kind of blow out preventer which is widely used in oilfield for pumping unit oil production, PCP (progressing cavity pumping) oil production, PCP artificial lift oil production.
Recently, we have delivered a batch of sucker rod bop forging for our clients in America, these bop forgings will be used for sucker rod bop、polish rod bop and rod lock bop for pumping unit oil production PCP artificial lift operation in American oilfield, especially used for PCP(progressing cavity pumping) solution.
The model size of these sucker rod bop forging are API 6A flange by EUE thread connection.
The body of the products are made by high strength forging alloy material 4130.we also have other material such as 410SS as optional. All our sucker rod bop connection and dimensions can be machined as per client's requirement.
Our products are already widely used for international famous oil company such as BP, Chevron,VietsovPetro,PetroNas,Saipem,Shell,ADNOC,CNPC,Sinopec,CNNOC,NIDC,POGC,ONGC,ODGCL, MEDCO,SOC,KOC,MURPHY,LUKOIL etc.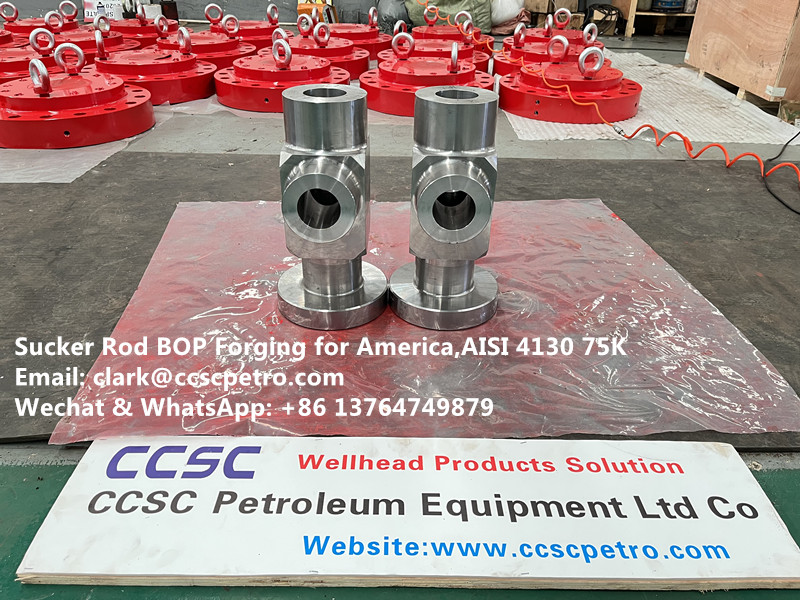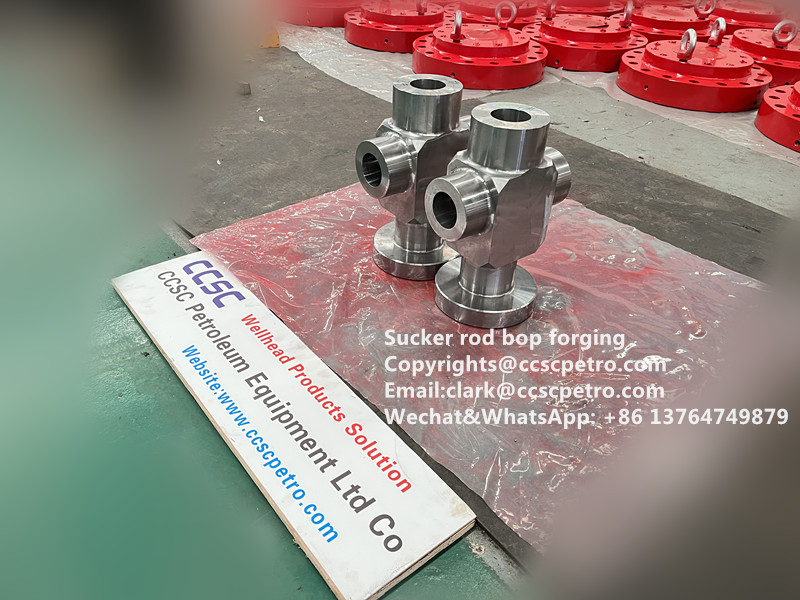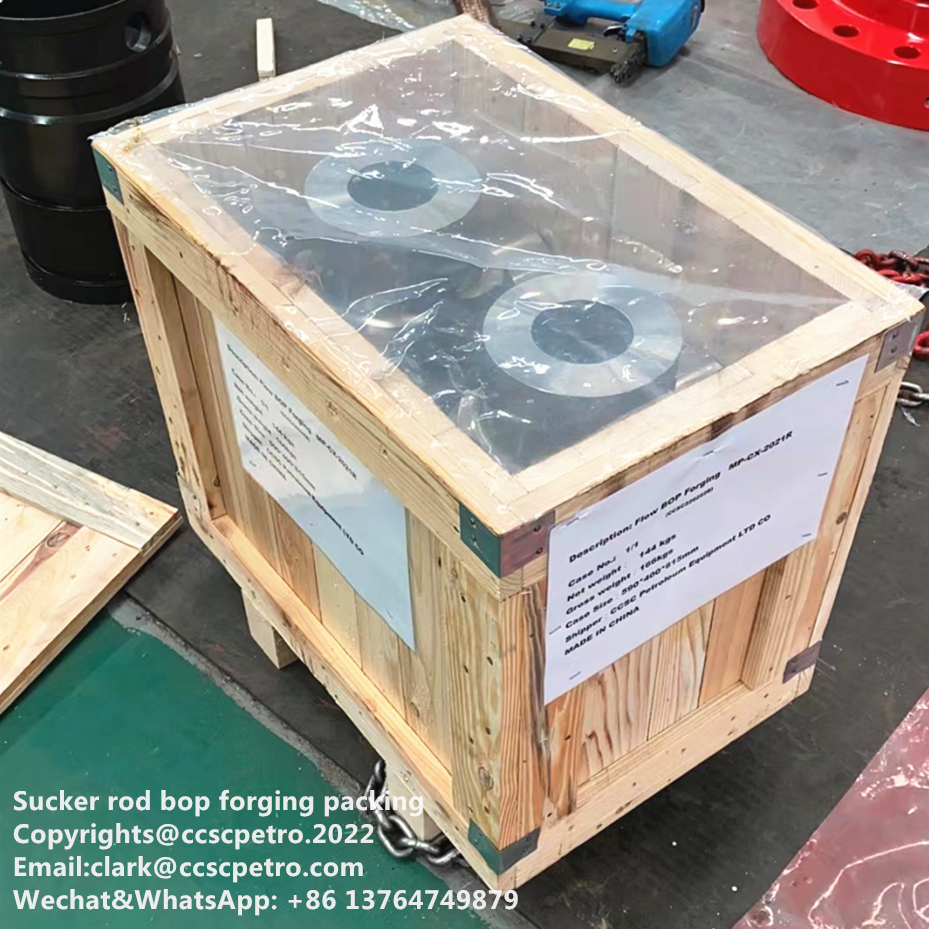 All Rights Reserved, Copyrights@ccscpetro.2022 Email: clark@ccscpetro.com Wechat & WhatsApp: +86 13764749879