4fig1502 weco hammer union for drilling platform in UAE
22 Aug 2020
Recently, we have delivered some weco hammer unions for our clients in UAE, these weco hammer unions will be used for pipeline on an offshore drilling jack up platform, usually these hammer union can be used for oil drilling, oil production, well testing, fracturing, choke manifolds system and pipeline in other application in oilfield.
These weco hammer unions are designed and manufactured in accordance with API standards. Also designed with ANSON and FMC features structure, the body of the hammer union are made by high strength forging alloy material, the model size is 4"fig1502 with one end SS chain blind blank cap by other weld end, working pressure can up to 10000 PSI NSCWP.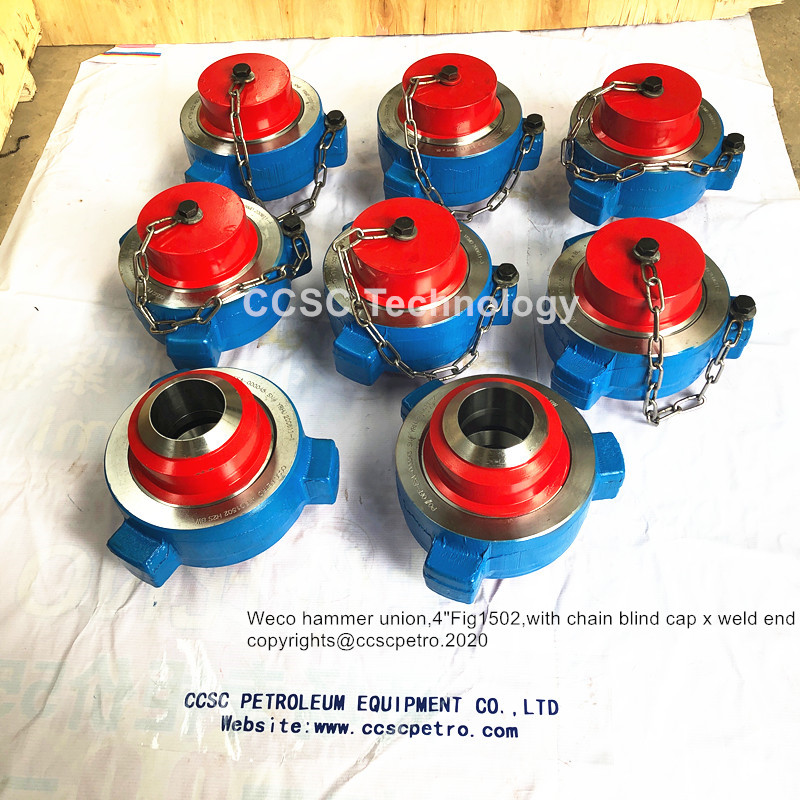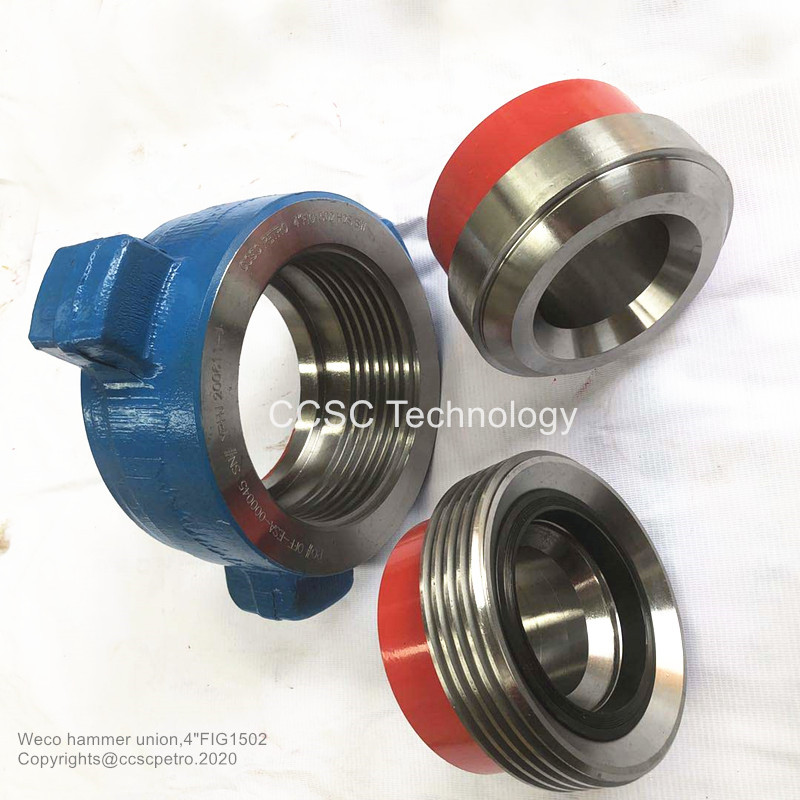 All rights reserved,copyrights@ccscpetro,2020 Contact: clark@ccscpetro.com
Disclaimers:
CCSC Petroleum Equipment Limited Company is not an authorized agent or sales representative of ANSON/FMC.