Mud Valve Manifolds-Drilling Fluid Manifolds
Mud valve manifold- Drilling Fluid Manifolds are often used in the oilfield when drilling, Mud valve manifold consists of mud gate valve, high pressure union, tee, high-pressure hose, elbow, etc .They are specifically made for mud, cement, fracturing and water service and are easy to operation and simple to maintain。
CCSC mud valve manifolds- Drilling Fluid Manifolds have many sizes and pressure ratings used for drilling fluid applications.
CCSC's customizable Drilling Fluid Manifolds allow customers to design their ideal equipment for reliable and consistent performance on their drilling system.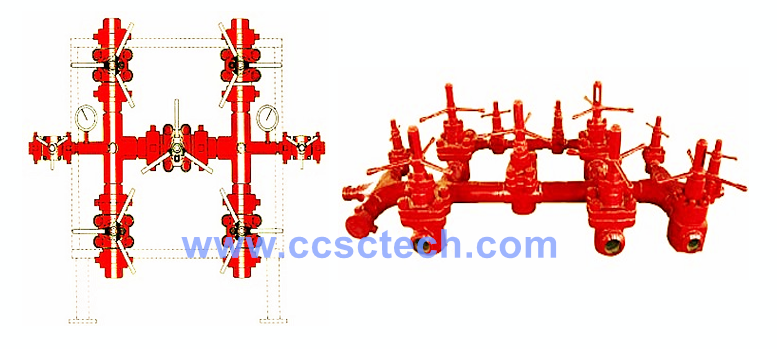 ​
Features
●On-site repair
●Gate valves with resilient seals
●Roller bearing design for low torque
●Applicable to deep well drilling
Application:
●Crude Oil and Sour Gas, Mud.
●Well Treating Chemicals
Technical parameter
●Material Class:AA-EE
●Specification Class:PSL1-PSL4
●Performance Class:PR1
●Working Pressure: 2000-7500 PSI
●Nominal Size: 2-5 inch
●Sour Service Models to NACR MR-01-75