Plug Valve Manifolds-Flow Back Manifolds
Plug Vale Manifolds-Flow Back Manifolds are often used in the oilfield when standard and sour gas drilling,flushing, testing,cement, fracturing, production, our PLUG VALVE MANIFOLD is designed and manufactured in accordance with API 6A and API 16C standard and improved from SPM and FMC ULT series plug valves. They are easy for operation and low torque and simple to maintain.
Our PLUG VALVE MANIFOLD has many sizes and pressure ratings and Customizable structure for oil field application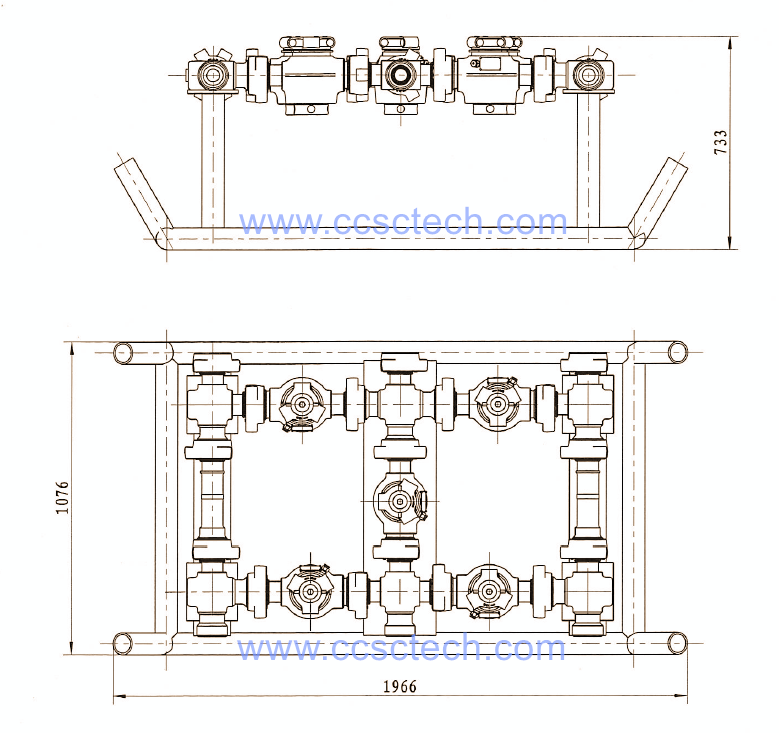 ​
Application:
●Oil and Gas lines ●Abrasive Drilling Mud
● Wellheads ● Crude Oil and Sour Gas, Mud.
● Manifolds and Pipelines ● Water Flood Lines
● Well Treating Chemicals ●Production and flushing
Features
●Low torque operation at all pressures
●Floating plug improves seal ability and reduces plug wear.
●New lightweight designs
●Forged construction with full traceability
●Gate valves can be as optional instead of plug valves
Technical Parameter
●Medium: water, oil and gas accompanied with sour gas or / and sand
●Working Pressure:2000-15000 PSI
●Nominal Size:1-3 inch
●Standard and Sour Service are all available
●End connection type: flanged ,weco wing union, threaded,clamp hub end
Note: Customer's inquiry information shall include size, working pressure, connection type, and working condition