External sleeve choke valve for Vietnam
02 Sep 2019
Recently, we have delivered some external sleeve choke valves for Vietnam which will be used for offshore platform application in South China Sea.
We can do this external sleeve choke valves size from 2 inch to 8 inch. It is a kind of bolted-bonnet choke, wing union nut structure is also available.It is designed and manufactured in accordance with API Spec. 6A standards.
The CCSC external sleeve choke include some features and characteristics that minimize wear and maximize durability.
The cage with external sleeve trim design creates impinging flow in the cage center, thus dissipating the fluid energy onto itself. The external sleeve also diverts the flow upward into the flow trim (away from the outlet), containing turbulence and wear within the flow trim. The valve body outlet is isolated from wear because turbulence is dissipated before flow enters the outlet, thus eliminating the typical problems of wear in the valve outlet.
Another feature is the retaining sleeve which isolates the body bore from the incoming flow thus eliminating body wear. Containment and control of wear makes the CCSC external sleeve choke valve ideal for high-pressure, large-pressure drop, severe service applications for sands,liquids and gases.
►Vòng thắt cổ ngoài cho Việt Nam
Gần đây, chúng tôi có cung cấp vài cái van chống ống ngoài cho Việt Nam, sẽ được dùng cho ứng dụng các platform ở biển Nam Trung Quốc.
Chúng ta có thể làm những cái van bên ngoài kích cỡ hai phân tới tám phân.It is a kind of boled-onnet nghẹn, wing Union nut structure is also available. It is designed and made in like API Spec. 6A tiêu chuẩn.
Có một số tính năng và đặc tính tối thiểu cho độ bền vững và tối đa.
Cái lồng với thiết kế cắt ống tay áo bên ngoài tạo ra dòng chảy tràn vào trung tâm lồng, làm phân tán năng lượng thay thế lên chính nó.Cái ống bên ngoài cũng làm hướng dòng chảy lên trên đỉnh của dòng thoát nước, chứa sự nhiễu loạn và áp suất bên trong cán lọc.The van body outlet is isolated from wear because nhĩu đã tan trước khi trào ra, loại bỏ các vấn đề tiêu biểu của việc sử dụng trong van ra.
Một tính năng khác là ống chắn phòng giam cách ly cơ thể ra khỏi dòng chảy đến loại bỏ tác dụng cơ thể.Chất chứa và điều khiển quần áo làm cho van chống ống tay chân bên ngoài CCSC dùng để giảm áp suất cao, áp suất lớn, dung dịch nặng cho cát, chất lỏng và khí.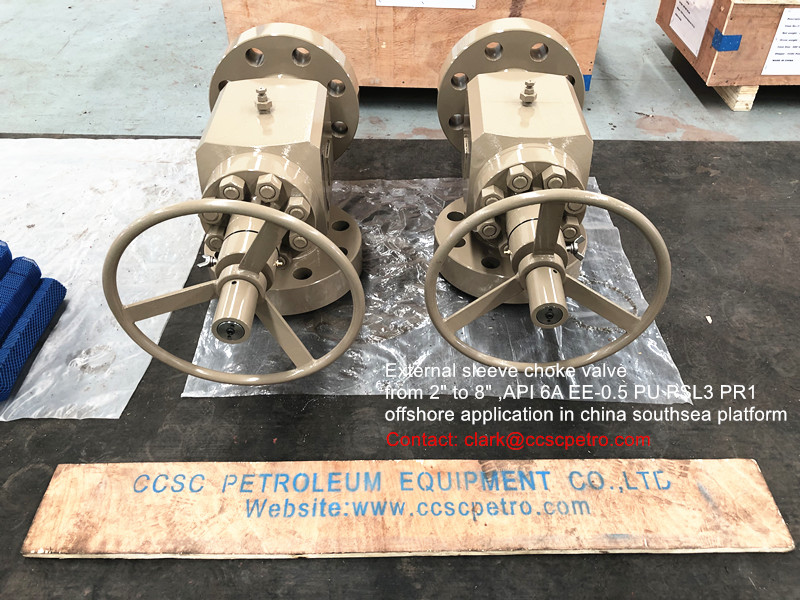 All rights reserved,copyrights@ccscpetro,2019 Contact: clark@ccscpetro.com