External sleeve choke valve for Vietnam
02 Sep 2019
Recently, we have delivered some external sleeve choke valves for Vietnam which will be used for offshore platform application in South China Sea.
We can do this external sleeve choke valves size from 2 inch to 8 inch. It is a kind of bolted-bonnet choke, wing union nut structure is also available.It is designed and manufactured in accordance with API Spec. 6A standards.
The CCSC external sleeve choke include some features and characteristics that minimize wear and maximize durability.
The cage with external sleeve trim design creates impinging flow in the cage center, thus dissipating the fluid energy onto itself. The external sleeve also diverts the flow upward into the flow trim (away from the outlet), containing turbulence and wear within the flow trim. The valve body outlet is isolated from wear because turbulence is dissipated before flow enters the outlet, thus eliminating the typical problems of wear in the valve outlet.
Another feature is the retaining sleeve which isolates the body bore from the incoming flow thus eliminating body wear. Containment and control of wear makes the CCSC external sleeve choke valve ideal for high-pressure, large-pressure drop, severe service applications for sands,liquids and gases.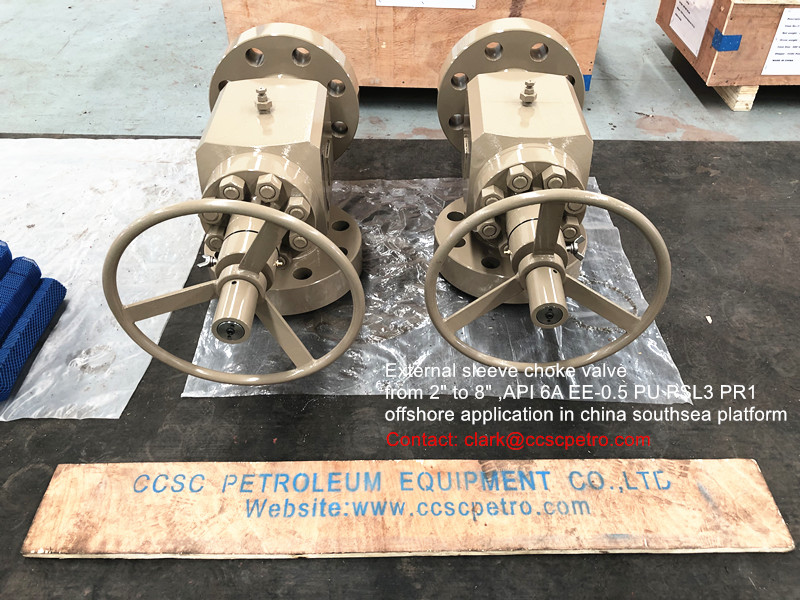 All rights reserved,copyrights@ccscpetro,2019 Contact: clark@ccscpetro.com