316SS big john choke bean for Kuwait
24 Jul 2021
Recently, we have delivered a batch of Cameron H2 big john choke bean for our clients in Kuwait, these H2 big john choke bean will be used for the H2 positive choke valve which is designed with the features of Cameron H2 style.
These 316SS big john choke bean Model size from 12/64 inch to 64/64 inch with 2/64 inch increment.
These Cameron h2 big john choke bean are designed and manufactured in accordance with API 6a standards. The body of these choke bean are made by 316SS stainless steel .we also have other material as option such as 410SS, 4130, Inconel alloy etc.
We have well done our job and we all enjoy it.
We are very good at Cameron H2 big john choke bean products.
►الكويت 316SS بيغ جون الخنق الفول
في الآونة الأخيرة ، ونحن قد سلمت مجموعة من كاميرون H2 كبيرة جون الاختناقات للعملاء في الكويت ، والتي سوف تستخدم H2 كبيرة جون الاختناقات إلى الأمام ، والتي صممت مع كاميرون H2 النمط .
هذه 316ss كبير جون شوك فول نماذج تتراوح في حجمها من 12 / 64 إلى 64 / 64 بوصة ، بزيادة 2 / 64 بوصة .
هذه كاميرون H2 كبير جون شوك فول تم تصميمها وتصنيعها وفقا API 6A القياسية .الجسم الرئيسي من هذه الاختناقات مصنوعة من الفولاذ المقاوم للصدأ 316SS ، ويمكننا أيضا اختيار المواد الأخرى ، مثل 410SS ، 4130 ، سبائك النيكل والكروم والحديد وهلم جرا .
لقد قمنا بعمل جيد ، ونحن جميعا تتمتع به .
نحن جيدة جدا في منتجات فول الصويا .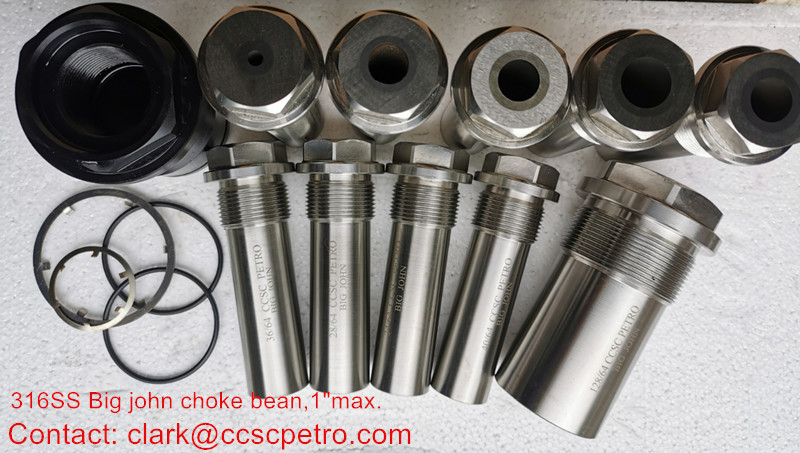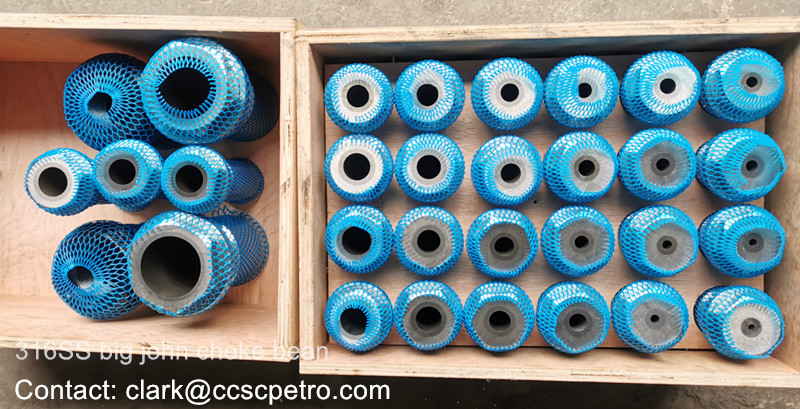 All rights reserved,copyrights@ccscpetro,2021 Contact: clark@ccscpetro.com
Disclaimers:
CCSC Petroleum Equipment Limited Company is not an authorized agent or sales representative of Cameron.